Dissemination of the advances of the INNOTUB network
DISSEMINATION OF THE PROJECT ACTIVITIES
On March 25 and 26, the research groups of the Ecole Nationale Vétérinaire de Toulouse (ENVT) and Universtat Autònoma de Barcelona (UAB), presented their advances in the analysis of the communication of bovine tuberculosis (TB) and the development of a tool to manage the risk of infection by bovine TB in farms, at the congress of the society of epidemiology and preventive medicine (SVEPM)held online.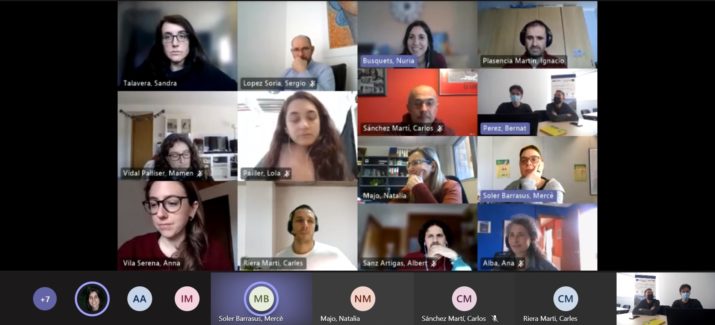 PRESENTATION OF INNOTUB TO THE ANIMAL HEALTH AUTHORITIES
In recent weeks, the Institut de Recerca i Tecnologia Agroalimentàries - Centre de Recerca en Sanitat Animal (IRTA-CReSA), coordinator of the INNOTUB network, has held various meetings with the competent authorities in animal health to comment on the objectives and state of development of the project. The Universitat Autònoma de Barcelona (UAB) has also participated in some of them. In these meetings, the main studies and preliminary results have been presented to the responsibles of the Department of Agriculture of the Generalitat de Catalunya (DARP). DARP not only supports the project, but some of its veterinarians also participated directly in it in collaboration with IRTA-CReSA.